Making Learning More Accessible and Student-Driven through Apps and Telepresence Robots
Date:16 December 2021 (Thursday)
Time: 2:30 – 3:15PM HKT
Venue: via ZOOM
University account log-in required.
For colleagues without a Hong Kong University account, please email secretariat@hktea.edu.hk and provide your name and institute for registration.
You may experience difficulty registering using Internet Explorer. Please be advised to use the latest version of one of the supported browsers – Chrome, Firefox, Edge, Safari.
Speaker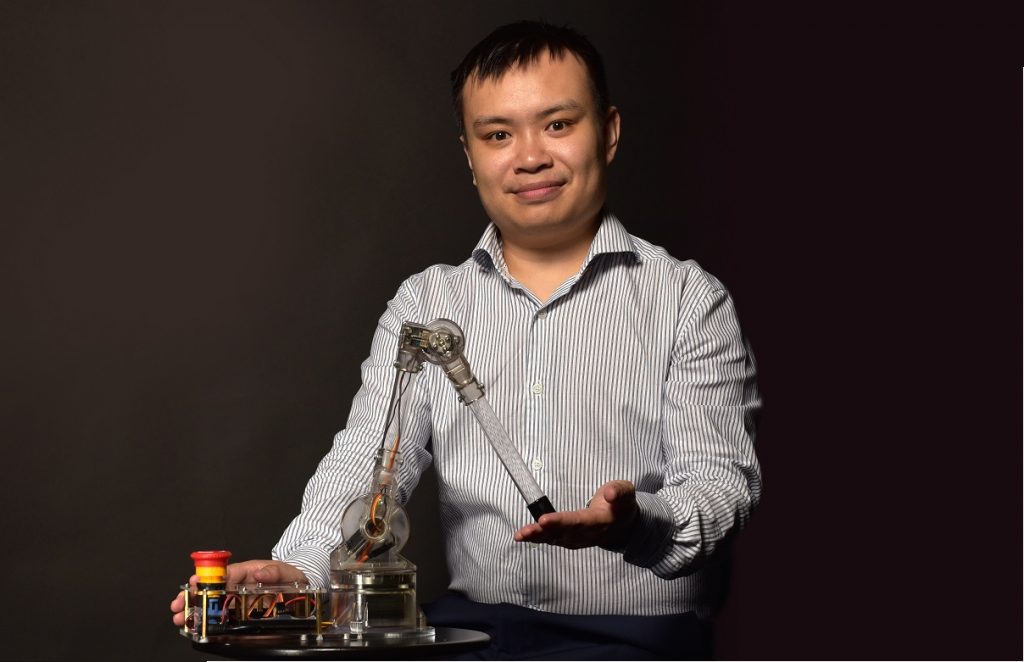 Professor Darwin Tat Ming LAU

Associate Professor, Assistant Dean (Student Affairs), Department of Mechanical and Automation Engineering
The Chinese University of Hong Kong
Recipient of 2019 UGC Teaching Award
Event Moderator
Professor Cecilia CHUN
Director, Centre for Learning Enhancement And Research (CLEAR)
The Chinese University of Hong Kong
Abstract
Making Learning More Accessible and Student-Driven through Apps and Telepresence Robots
This presentation will present an update on Dr. Darwin Lau's teaching initiatives resulting from the 2019 UGC Teaching Award (Early Career) teaching fund. The progress of two main initiatives will be presented. First, the current development of a smartphone application that is dedicated for a particular course, the features of the App include: quick reading material such as pre-class reading and revision "cards", quizzes with a progress "unlocking" system that aims to motivate students to regularly study, discussion feature to allow convenient communication between students and teaching staff. This system includes a management backend for teachers and friendly UI for students. We hope that this App would allow students to be more regularly participate and interactive in the course. The second initiative is the development of an immersive telepresence visiting robot that allows students to visit external locations while being in the classroom. The system involves a telepresence robot, virtual reality headset and control software, such that students can visit remote locations with an immersive experience. This hopes to allow students to gain a richer learning experience with the increased convenience.
Co-organizers
This event is co-organized by HKTEA and Centre for Learning Enhancement And Research (CLEAR), The Chinese University of Hong Kong.


---