Date: 13 July 2020 (Monday)
Time: 5:00 – 6:15pm (HKT)
Venue: via ZOOM
(University account log-in required)
You may experience difficulty registering using Internet Explorer. Please be advised to use the latest version of one of the supported browsers – Chrome, Firefox, Edge, Safari.
This event was co-organized by HKTEA and Centre for Learning Enhancement And Research (CLEAR)(CUHK)

Awardee of 2019 – Early Career Faculty Members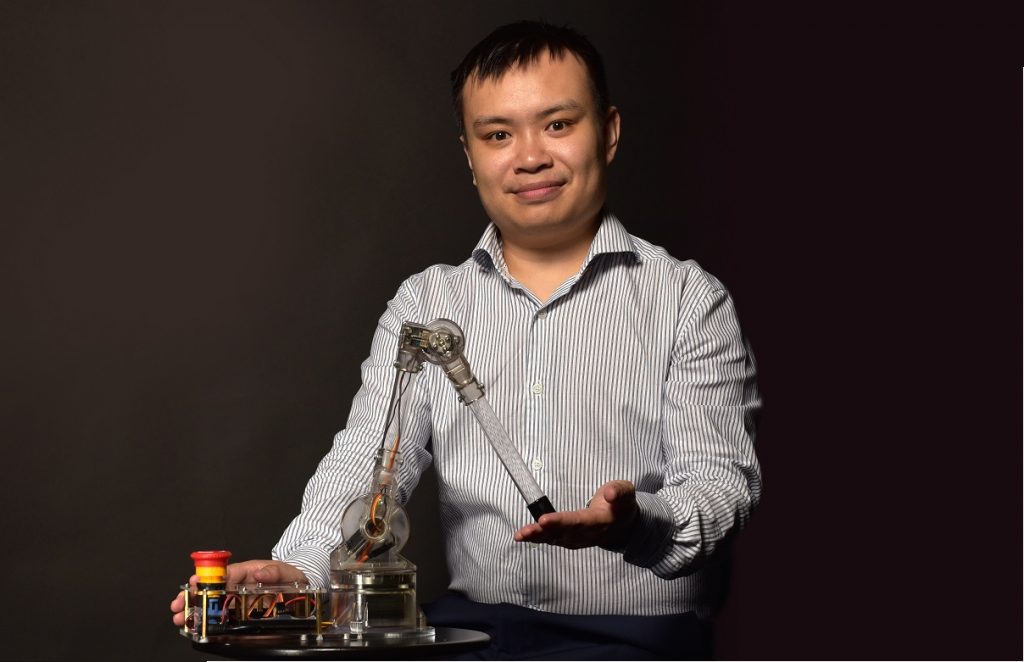 Professor Darwin Tat Ming LAU
Assistant Professor, Department of Mechanical and Automation Engineering, The Chinese University of Hong Kong
Title: Teaching Experiences for Hands-On Learning of Robotics In and Out of the Classroom
Engineering is a discipline that is inherently hands-on and practical in nature. However, the training of engineers at tertiary institutions requires the balance between teaching fundamental and practical knowledge. In this presentation, I will share my endeavours and experiences in providing a richer hands-on learning experience for our engineering students. With a STEP (student-teacher-experience-peer) ideology, this approach has been applied both within and outside the classroom, from interactive hands-on lectures where students directly learn robot theory with robots, to capstone projects and competitions, and even real-world projects to help amputee patients in need. These experiential activities not only arouse student interest to their studies, making it more fun and enjoyable, but also aim to improve the student learning outcomes. In addition to sharing and discussing our previous teaching activities, I will present our newest endeavours to help further improve the learning experience given the new mixed-mode online teaching norm. Finally, a hands-on experiential session with the robot arm will be arranged for participants to experience the e-hands-on learning with our robot arms.
---
---