Case Study of Good T&L Practices > Cases > Mr David Seungwoo LEE
Biography
Teaching Philosophy
Achievement/Good Practices
Biography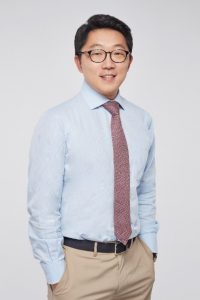 Mr David S. LEE
Principal Lecturer
Faculty of Business and Economics
The University of Hong Kong
Awardee of 2020
(Category: Early Career Faculty Members)
Mr David S. Lee is active in the areas of corporate governance, ethics, fintech, law, leadership and organisational development. His teaching practice spans undergraduate, MBA, EMBA and executive education courses. He has conducted training related to corporate governance, ethics, fintech, leadership and organisational development for government institutions and Global Fortune 500 companies. He is a co-author of the leading Asia focused business ethics textbook and a co-teacher for an award-winning online course entitled Fintech Ethics and Risks. A recipient of multiple teaching excellence and teaching innovation awards, Mr Lee is the first teacher from a business school to receive a UGC Teaching Award.
After starting his career at Goldman Sachs, Mr Lee worked in investment management before joining The Hong Kong University (HKU). He also has experience as a lawyer, in management consulting and in advising entrepreneurs. Mr Lee strives to be an impactful teacher by leveraging his diverse professional and educational background. He received his JD from UCLA School of Law, Master's degrees from Harvard and the London School of Economics and Political Science, post-graduate training at Cambridge, and a BA from Brigham Young University. As the inaugural Director for Career Development at HKU Business School, Mr Lee is especially interested in helping students as they consider and prepare for different career and life paths.
Motivated to help students consider and pursue a purpose, Mr Lee is working on a wide variety of projects related to purpose, career satisfaction, fintech, the intersection of technology and politics, the impact of rising inequality in Asia and the reconciliation of the two Koreas.
Teaching Philosophy
Achievement/Good Practices