Case Study of Good T&L Practices > Cases > Dr KOON Yee-wan
Biography
Teaching Philosophy
Achievement/Good Practices
Biography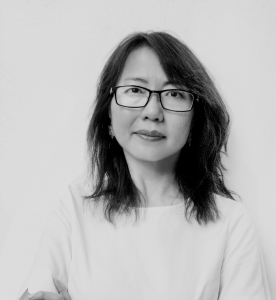 Dr KOON Yee-wan
Associate Professor
Chair of Department of Art History
School of Humanities, Faculty of Arts
The University of Hong Kong
Awardee of 2021
(Category: General Faculty Members)
Dr Koon Yee Wan is the recipient of several research awards, including a Fulbright Senior Fellowship, American Council of Learned Scholars, and visiting scholarships at Cambridge University and Columbia University. She is actively involved with art communities in Hong Kong and internationally. In 2018, Dr Koon was one of the selected curators for the 12th Gwangju Biennale, South Korea. She also curated the exhibition "So long, thanks again for the fish!" in 2020 as part of the Inspired Programme of the inaugural Helsinki Biennale in Finland. Her primary research interest in Chinese painting has resulted in publications including A Chinese Canton? Painting the Local in Export Art (2019) and A Defiant Brush: Su Renshan and the Politics of Painting in 19th Century Guangdong (2014). Her secondary interest in contemporary art in Asia includes studies on the artists Nara Yoshitomo (2020) and Xu Bing (2014).
In addition, Dr Koon is highly respected in the arts community and is a devoted and distinctive educator in art history. In 2013 she received the Faculty Teaching Excellence Award (HKU) and Outstanding Teaching Award (HKU) in 2020. Her pedagogical practice aims to enhance her student's learning experience with direct engagement with arts, artists, and professionals in the art world. Using her networks of cultural institutions, students are able to experience first-hand the many ways that academia can connect to the larger art world.
Dr Koon is an associate professor and Chair of the Department of Art History at the University of Hong Kong.
Teaching Philosophy
Achievement/Good Practices